Snapshot
Echo&Co and NewseumED win 2019 WebAward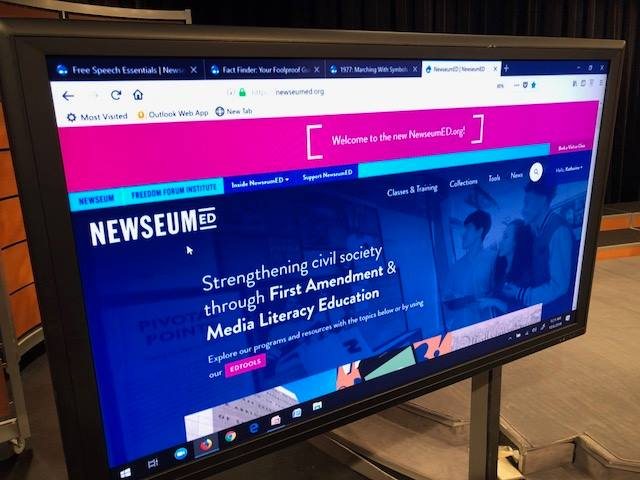 Echo&Co and NewseumED win 2019 WebAward
We are pleased to announce that Echo&Co and NewseumED are winners of the 2019 WebAward for Outstanding Achievement.
Since 1997, the Web Marketing Association's WebAwards have helped define the standards for website development. The annual international competition is judged by a team of independent Internet professionals representing a variety of relevant disciplines of Web site development. This year's judges included members of the media, advertising executives, site designers, creative directors, corporate marketing executives, content providers and webmasters.
Entries are evaluated on the following seven criteria: Design, Innovation, Content, Technology, Interactivity, Copywriting, and Ease of use. The judges scored the NewseumED website well above the industry average in the Education and Non-Profit categories, and their remarks included the following:
"Bright, bold colors, larger, readable text in sentence case... overall a super job. Makes me want to go through some courses right off the bat."
"Well done! Nice and clean, intuitive navigation for all ages, and smart taxonomy / labeling / nomenclature. Search has real type-ahead search functionality, either based on popular searches (machine learning) and/or thorough taxonomy / content metadata. All around a nice looking site, pleasing to the eye, and interesting enough (aesthetically) to keep a child's or teen's attention which isn't all that easy to do; but FAR & ABOVE is the content (writing) throughout the site - something so many overlook - which IMO seals the deal on a 110% effort. I don't ever score all 10s but, boy, this site is about as close as it comes."
"Great job organizing a vast amount of content and making it usable. I would think educators are appreciative of this resource."
We would like to thank the team at NewseumEd for allowing us to partner with them to create this award-winning website, and we want to thank the Web Marketing Association for this esteemed honor.
A complete list of the winning sites can be found at www.webaward.org.