Snapshot
A fun and productive day with our 2019 TechGirls!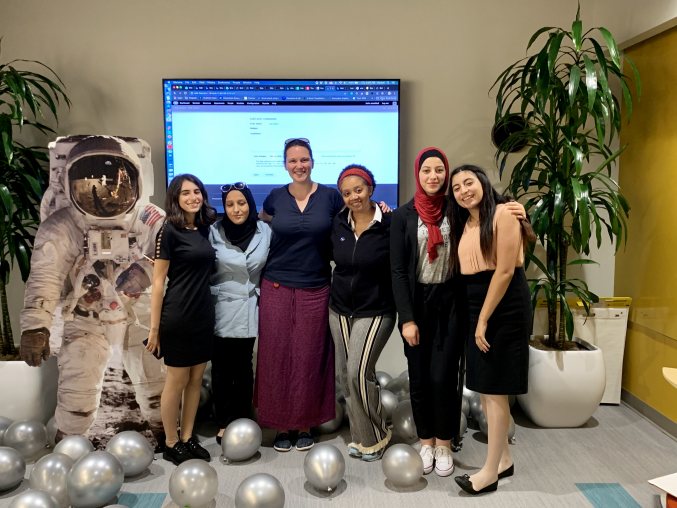 A fun and productive day with our 2019 TechGirls!
We were thrilled to once again host and mentor four young women in partnership with TechGirls: an international summer exchange program designed to empower and inspire young girls from the Middle East, North Africa, and Central Asia to pursue careers in science and technology. We've been a program host since 2015.
We had such a fun and productive day with our 2019 mentees, Alae, Zaineb, Shahd, and Cama, hailing from Tunisia, Algeria, Egypt and Palestine. These inquisitive and truly inspiring young ladies spent the day with us, eagerly learning every step in the web design process, from ideation to development. They also shared their career goals (becoming an astronaut, aerospace engineering, coding and robotics, technology and business), sought career advice from our team, and humbly discussed some of their own recent successes, including winning a robotics championship, and launching and running a nonprofit - in high school!
We were incredibly inspired by these brilliant, multifaceted, multi-talented future STEM leaders, and we can't wait to see what the future holds for their bright young minds!
See more from our day with the TechGirls on our Facebook and Instagram pages.