Snapshot
Echo&Co makes Washington Business Journal's list of Top Visual Art and Design Firms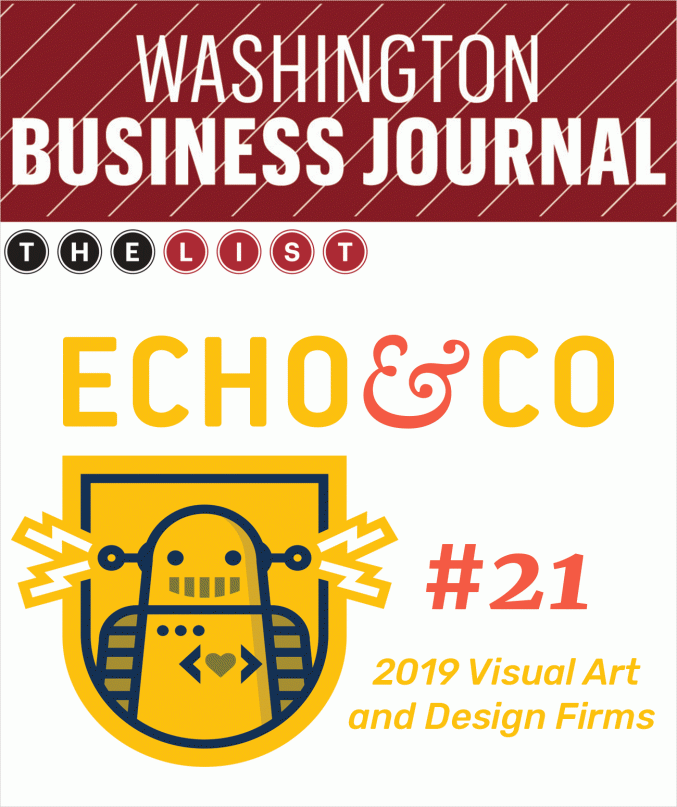 Echo&Co makes Washington Business Journal's list of Top Visual Art and Design Firms
As a creative company specializing in designing and building cause-centered digital experiences, we are thrilled to be recognized by the Washington Business Journal on their list of top visual art and design firms in Washington, D.C. Our ranking of #21 is based on total agency revenue for 2018.
"It's an exciting time for Echo&Co as we celebrate our 15th year of business, and recently have become a woman-owned and B Corp-certified. We're so grateful for the recognition in D.C. within the art and design space," said our CEO and co-partner, Graziella Jackson.
Since 2004, we have helped organizations use the internet and emerging technologies to change their community, and then the world. Going forward, we continue to expand upon our work to co-create inspiring human-centered journeys, the digital platforms to enable them, and the internal capacity to improve them over time.